We are your dentist in Copenhagen
Welcome to tandbro.dk
Opening hours
Monday - Thursday 08:00 - 18:00
Friday 08:00 - 15:00
Saturday 08:00 - 14:00
Your dentist in Copenhagen
At Tandlægerne i Parken, we have four dentists, five dental hygienists and eight dental assistants. We commit ourselves to meet everyone who visits our clinic in a respectful, relaxed and friendly way. It is important to us that you feel safe when you are visiting our clinic.
Usually, we have short waiting times for our dental treatments. We always strive to treat patients with urgent needs on the same day.
Our staff participate in continuing professional development and courses held by the Danish Dental Association (Tandlægeforeningen) to know the latest trends. We also ensure that our clinic is up-to-date with the latest materials and equipment technology.
Personalet er under løbende efteruddannelse og deltager i kurser, arrangeret af Tandlægeforeningen, så vi hele tiden er med på de nyeste udviklinger. Vi sørger også for at holde klinikken up to date med den nyeste teknologi inden for materialer og udstyr.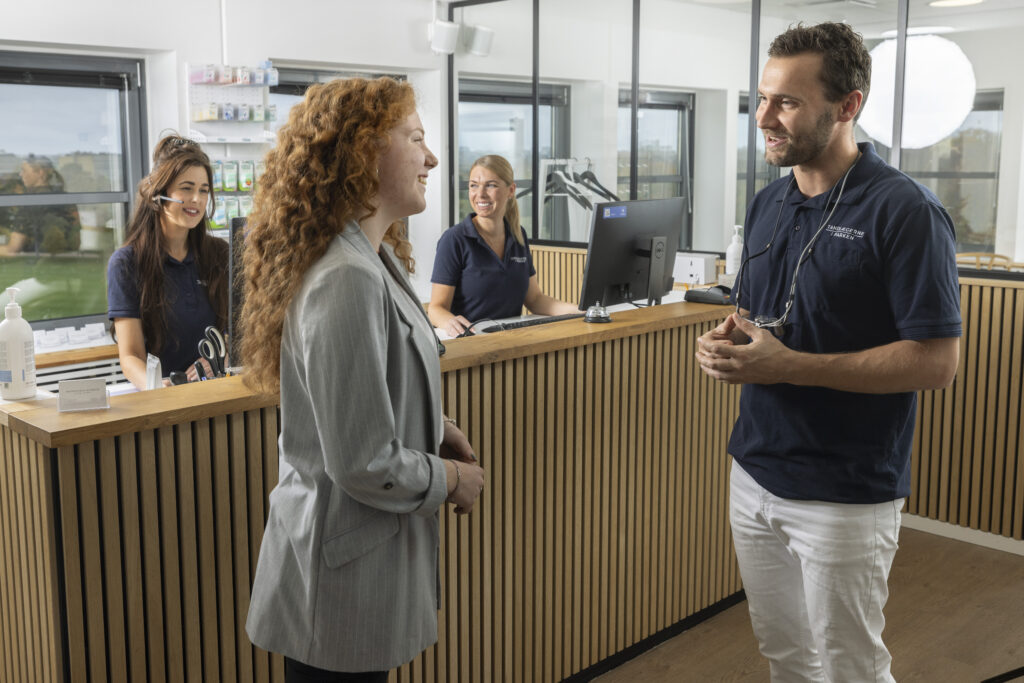 Surroundings and Hygiene
We put much effort into ensuring that your treatment in our clinic takes place in a calm, painless manner. We gladly wait an additional five minutes to make sure that the anesthesia has the desired effect.
Our dental clinic is designed and furnished in a cosy, homely style with warm colours and interesting items from around the world. This creates, according to our experience, safe and comfortable surroundings for the patients. Of course our clinic decor does not compromise on the hygienic requirements.
Hygiene is of high importance. The entire staff wear masks, safety glasses and new gloves at every treatment. The clinic is equipped with ultramodern machines for cleaning of equipment in our sterilisation, such as washer and autoclave. The Danish State Serum Institute conducts monthly inspections of our hygienic standards.